education
is
the
movement
Photographer→
Since 2016, Dumarey has been working on his "Uchilishte" series, in which he documents the abandoned schools of Bulgaria. Over the course of 10 trips to the country, he has captured over 200 of these schools.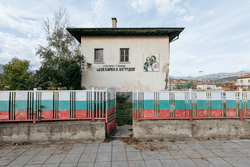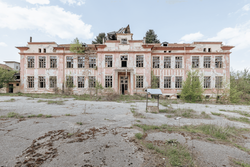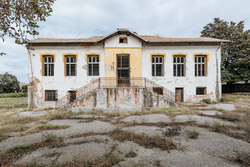 Timeline
In this section, you can find updates on the pavilion, including news, events, press publications, and connected projects related to the project's focus.
visitors till 01.January
0
school is not for sale
The mayor of a remote village wants to sell the former schoolbuilding - an architectural heritage monument and symbol of the community. In order to save the school a young family organizes supporters and stops the deal. But the difficulties around recovering the building still lie ahead. Documentary film, 2023. Director and editing: Elena Stoycheva
Curators seek experience and idea sharing. Visitors can contact the team via email and social media.
ministry
of culture
Republic of Bulgaria
the chamber of architects
in Bulgaria
union of architects
of Bulgaria